The holiday season should come with a disclaimer that comes across our phones and say, "High Stress, huge reward. Make sure you take time for yourself." Then people would make sure to book their trips for the upcoming season in advance.
My husband and I did just that the weekend before Halloween this year. We didn't want to do anything too far from home because I was co-coaching my daughters LEGO Robotics team and needed to get home for practice on that Sunday, but we wanted something that was relaxing and allowed us to reconnect.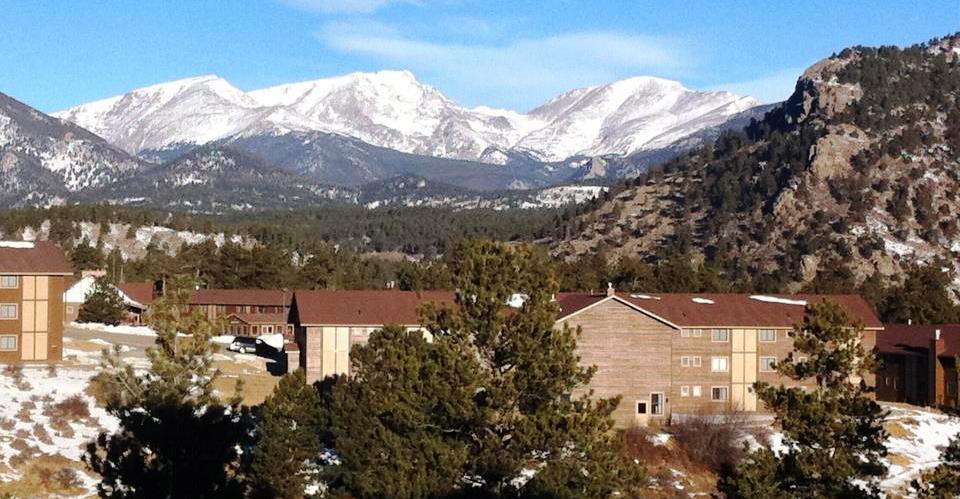 (Photo by: Grace Communion International)
When we got the chance to stay at the YMCA in Estes Park we knew we were going to find that there. No TV's in the lodge rooms, buffet style meals three times a day and endless events for the
Fall Festiva
l. What more could we ask for? Who doesn't love walking through the brisk air of Estes Park, holding hands, watching the plentiful deer wandering around and carving pumpkins or interacting with the loads of kids in costumes welcoming you to the center? It's as happy a place as you will find in the Rockies.
Lodging: YMCA Estes Park has wonderful lodging options, a multitude of lodges with comfortable rooms and cabins big enough for family reunions. We stayed in a lodge room overlooking the whole complex, we watched deer outside our window and slept comfortably in a room with two queen beds, bathroom, shower/tub combo and enough room to store all our items for the weekend. There is no way to cool the rooms, however we did have a fan, so we put that in the window and it kept the room plenty cool throughout our stay. Parking was plentiful and an easy walk to the lodge.
(Photo by: YMCA Estes Park)
Food: The food is very good at the YMCA. Imagine camp food, all you can eat, hot, great staff and the people watching is fun. You can sit with a view of the mountains in front of you and even walk out on the porch and appreciate the cool morning air.
Amenities: Pool, arts and crafts, archery, campfires, talks, fising, minigolf and yoga. At the YMCA there is something to do for everyone or you can sit quietly in Adirondack chairs outside and do nothing!
Location: YMCA Estes Park Center is located right on the outskirts of Estes Park, Co. buried within the trees, decorated with elk, snow capped hills and the stars. Nothing more is needed to enjoy this rustic beauty. There is so much to do in the surrounding town and National forest, that if you get bored you aren't looking hard enough.
Visit
YMCA Estes Park
any time of year, they have activities and events going on that will help you and your family create memories together.
(I was compensated for this post, all opinions are my own)